Create all types of presentations
with Storymakers.
Master the way
you tell your stories:
Use the 3-step FAST DESIGN Canvas™

Never make a boring PowerPoint presentation again!
Join our Masterclass!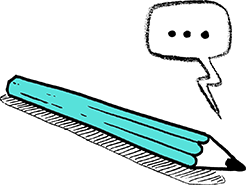 Follow a 6-hour hands-on workshop with a Storymakers expert
Come along with a project or idea you want to explain clearly and live a unique experience crafting your pitch with us.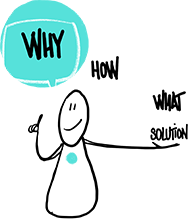 Create a convincing pitch for your project
Discover all you need to know about the power of storytelling and the impact of design to build a pitch with a powerful message.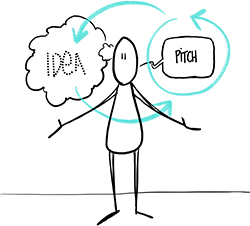 Learn a method you can reuse at all time!
Master the Fast Design Canvas to get to the point quickly and make presentations people remember.
Book a Masterclass
Learn the method used by entrepreneurs, consultants and large companies
Storymakers was a very efficient tool to communicate on our company's digital transformation. Olivier Bazin, Digital Transformer at CNP Assurances

With Storymakers we built a powerful and dynamic presentation in no time. Simply amazing! Xavier Horth, Head of Property Operations and Emerging Projects at SNCF Immobilier

Storymakers is really fun and simple to use. You can get all your messages across in just a few clicks - and it works both for internal and external communication. It's a must have! Sybille de Gastines, Project Manager, Company-specific programs at ESCP Europe

Storymakers is a great tool to turn complexity into clarity - without being simplistic. Fabrizio Maria Pini, Professor at MIP Polytecnico di Milano
Pricing plans
Storymakers Do-it-yourself
You're in charge: create your own
presentations with Storymakers.
Create unlimited presentations

With unlimited storage

And privacy control
Storymakers Masterclass
Become an expert:
learn the tricks of the trade
Learn all about digital storytelling

Master the art of scrollitelling

Use our advanced tools

Excel in nudge marketing

In English and French
Storymakers Starter pack
Let's get started together: explore the tool and essentials of storytelling with us.
1-year Licence + 1h30 Essentials Masterclass 29 € /month
excl. tax 34.8€ incl. tax
Contact us
Storymakers Do-it-yourself

1-year licence
1-month free trial
with the Masterclass

18€ /month excl. tax

21.6€ incl. tax

Storymakers MASTERCLASS

1h30 Essentials course

150€ /person excl. tax

180€ incl. tax
Don't be shy, contact us!
storymakers.eu is edited by STORYMAKERS, SARL with a capital of EUR 8000. We are registered at the Registre du Commerce et des Sociétés of Paris: 751 871 617 00013, and based 20 rue de Mogador, 75009 Paris, France.
CNIL declaration: 2013562
The story behind Storymakers.
At Storymakers, we hate long and boring presentations.
We believe that with the right tools and method, EVERYONE can build a great presentation with a powerful message.
We have one mission: to get your ideas out into the world and give them more impact. This is what drives us each day.
With us you will get two things: simple tools and simple instructions to build your presentation step by step. That's all you need.
Ready to give us a try?