Bring
your stories
to life.
Create beautiful and simple
online presentations with our 3-step
storytelling canvas.
They already chose Storymakers to make their presentations
With Storymakers we built a powerful and dynamic presentation in no time. Simply amazing! Xavier Horth, Head of Property Operations and Emerging Projects at SNCF Immobilier

Storymakers is a great tool to turn complexity into clarity - without being simplistic Fabrizio Maria Pini, professor at MIP Polytecnico di Milano

Storymakers is really fun and simple to use. You can get all your messages across in just a few clicks - and it works both for internal and external communication. It's a must have! Sybille de Gastines, Company-specific programs, ESCP Europe
Master the way
you tell your stories.
Surprise and engage your audience with teasers, pitches, success stories...
Use the 3-step FAST DESIGN Canvas™

... and share them
with your audience,
live or online.
Your multi-device and projectable presentations offer a memorable and immersive experience for all types of audiences.
Request a demo
Pricing plans
All inclusive

Sit back and relax: we'll create your stories for you.

We produce your Storymaker in 48h

In English or French

It's hosted on our platform

And it's ready to use!

Contact us
Do-it-yourself

You're incharge: create your own presentations.

Create unlimited presentations

With unlimited storage

Privacy control

And offline access

Request a demo
Masterclass

Become an expert: learn the tricks of the trade

Learn all about digital storytelling

Master the art of scrollitelling

Use our advanced tools

Excel in nudge marketing

Book a Masterclass
Don't be shy
Send us a message and we will reply to you as soon as possible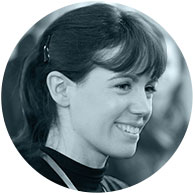 Corine Waroquiers is the CEO of Storymakers and a Fellow of The Family
A qualified teacher (agrégation), consultant (UNESCO, USAID, Mazars) and entrepreneur (United Donations, Storymakers), she crated the FAST DESIGN Canvas™ for everyone to become a great Storymaker. She followed Media studies at U.C. Berkeley, and worked as a professional translator and copy-editor (Orange, Ecole Polytechnique, Dauphine University, ESCP Europe...). She is also a Humanities alumnus of Ecole Normale Supérieure of Cachan, Sciences Po Paris and Sorbonne Nouvelle.